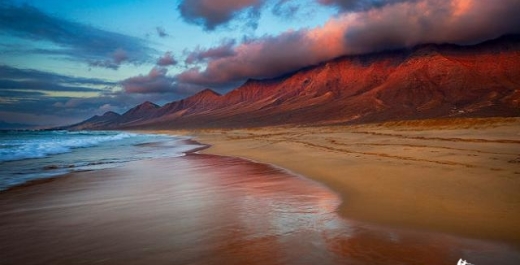 Local "majoreros" felt vindicated when in 2009, UNESCO declared Fuerteventura a Biosphere Reserve. The Canary Island's second largest island is constantly hit by winds from Africa and presents a horizon which is equal parts beautiful and desolate. A landscape of dormant volcanoes, towering sand dunes, stunning cliffs, windmills, hidden villages, cactus plantations and, above all, an impressive coastline with 150 km of white sandy beaches and turquoise water. All this makes the island not only a marvelous place to learn Spanish and surf but also to take fantastic pictures… and to show you what I mean, here are the 8 most breathtaking landscapes of Fuerteventura.
1.Cofete Beach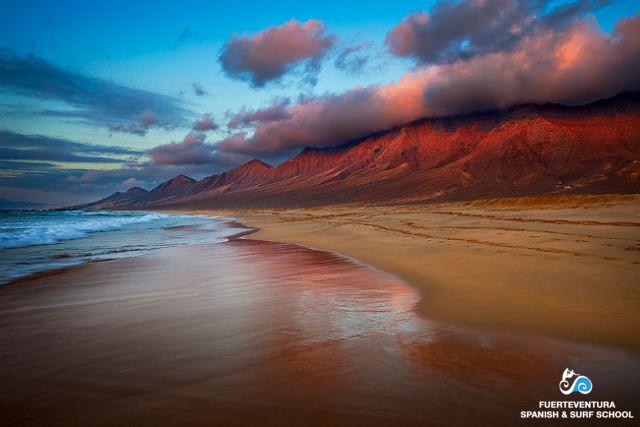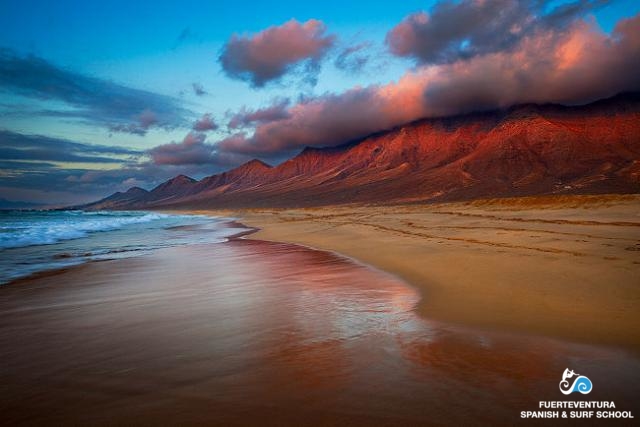 Located on the western side of the Jandia peninsula is what, for many, is Canarias' most spectacular virgin beach. Cofete is an immense expanse of golden sand, hardly ever visited, that extends for about 12 km. Access to this area is rough, with a long dirt road which, while accessible by car, it is highly recommended you go by SUV or 4×4. The road begins at the southern town of Morro Jable. Nevertheless, the awe-inspiring views you'll come across is well worth the journey.       
2. Dunas de Corralejo Natural Park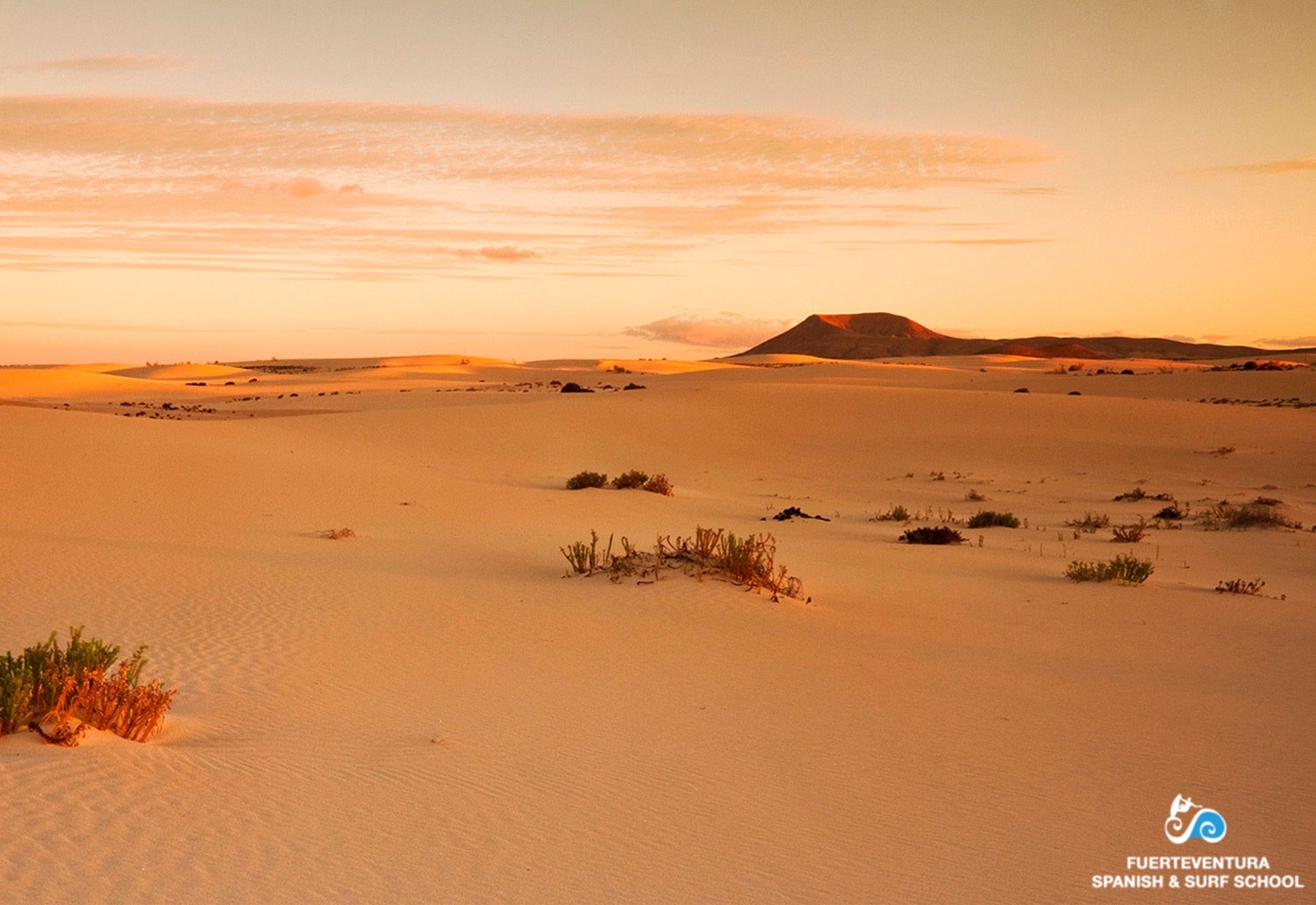 In the most arid and driest of the islands you have a list like this without a staple of desert landscapes, like the Sahara-like dunes of Corralejo. Located in the northeastern tip of the island, south of the town of Corralejo, this natural park is a 2600 hectare long system of pale sand dunes, that end in Atlantic Sea, where surfers, windsurfers and kite-surfers can be found riding the waves, thank to strong winds that are ever-present here. Also found within the park is an area of malpaís, which in Spanish translates to badlands, a term used to describe a rough and barren landscape that consists of uneroded lava fields, with visible lava flows, and other volcanic landforms, such as the volcanic cone of the "Montaña Roja" (red mountain).
3. Sotavento Beach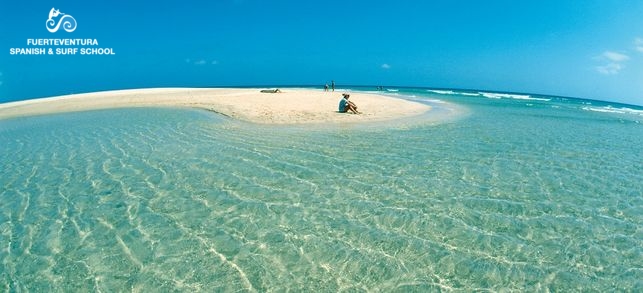 Few coastlines in the world are blessed with beauty and majesty of the coast of Fuerteventura. The southern beaches of the island, and especially those in the Jandía peninsula, are among the most beautiful on the island. Sotavento is the best example. A long beach, south of Costa Calma, fine white sand, clear waters and its characteristic strip of land of over three kilometers long that runs parallel to the coast, creating a sort of shallow, inland sea, ideal for beginners in the world of kite surfing and windsurfing. Despite the idyllic landscape and beach being a ubiquitous in tourist catalogs of Fuerteventura, Sotavento retains a virgin landscape with very few surrounding buildings.
4. Barranco de Las Peñitas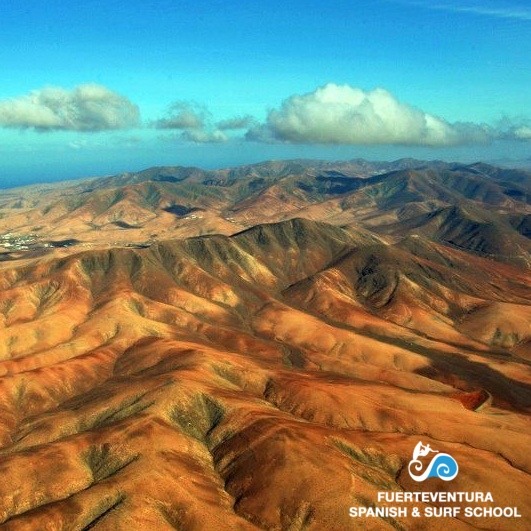 Despite being one of the most unique and beautiful natural landscapes of Fuerteventura, the ravine of Las Peñitas remains "the island's great unknown". For hiking enthusiasts, this route between La Vega de Rio Palmas and Buen Paso, in the Betancuria Rural Park, represents one of their best allies. For those deciding to access the gorge from the south (Buen Paso), the route starts at a spectacular oasis of tall palm trees, which leads to the trail. A route that runs mostly parallel to the bed of the ravine, between huge granite blocks that make this area a favorite among free climbers on the island. On your way you'll pass the Virgen de la Peña chapel, as well as a dam, which is currently non-operational  due to the accumulation of sediment.
5. Majanicho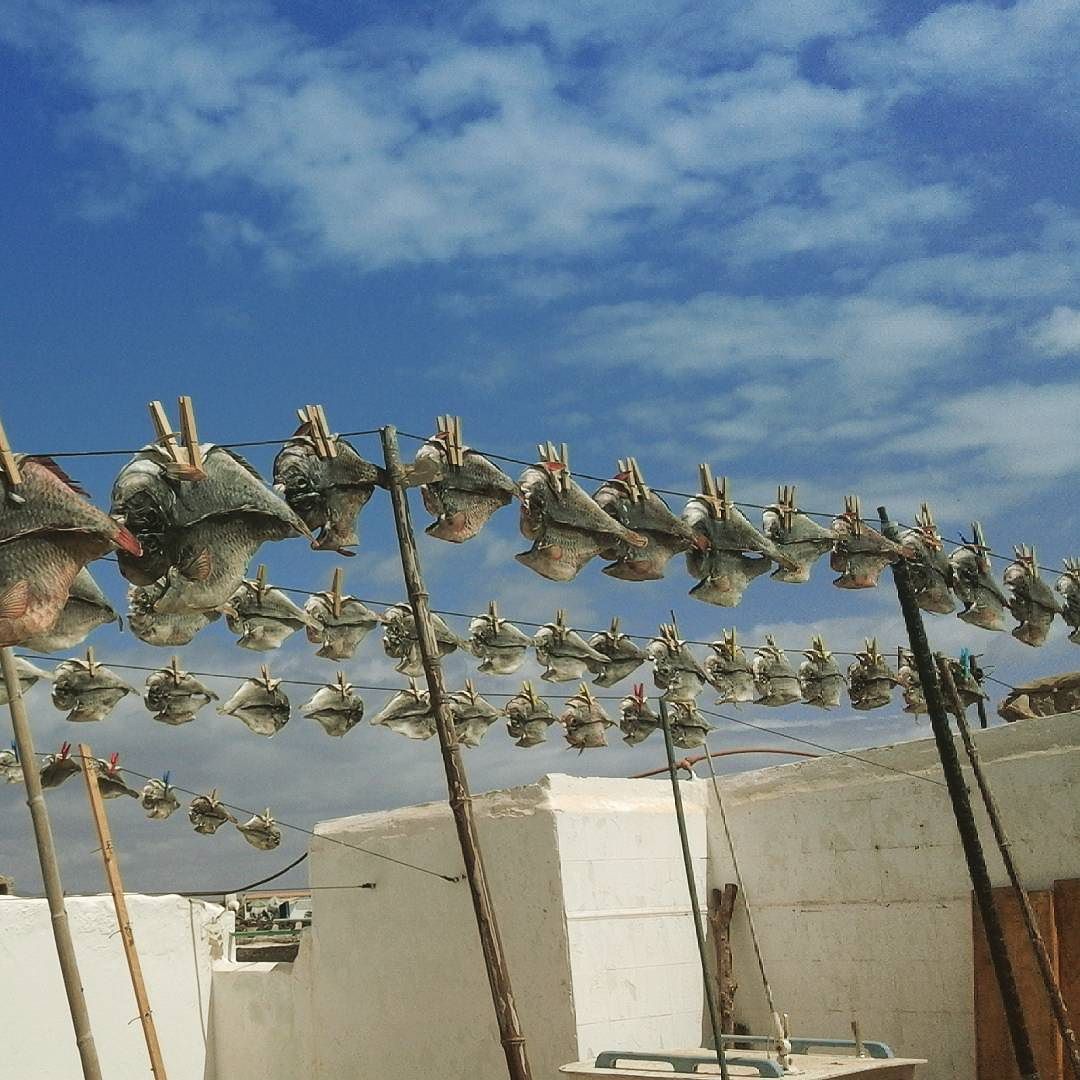 The northernmost part of Fuerteventura has one of the most beautiful trails of the island. A dirt road which runs parallel to the coast and that connects Corralejo with the Toston lighthouse. While traversing it one will find magnificent virgin beaches surrounding little quaint fishing villages, such as Majanicho. This tiny village, consisting of a small group of humble dwellings, with no electricity, is the best place to soak up the seafaring life of "Majorero" fishermen. Nearby the village is the calm Majanicho beach, perfectly suitable for a little swim.
6. Pico de La Zarza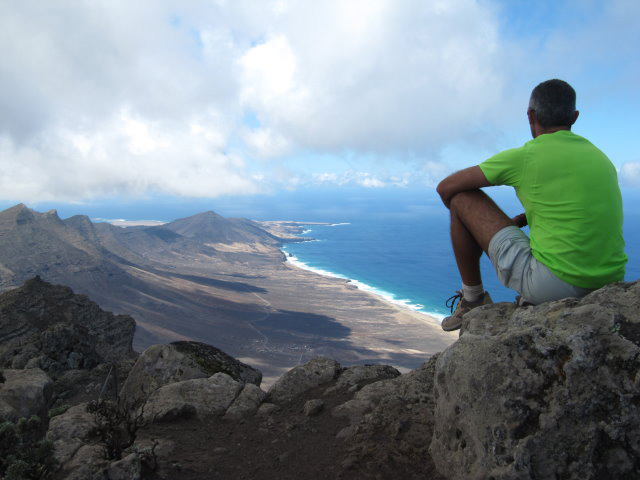 Dominating the Jandía peninsula, the splendorous Peak of Zarza is, with its 807 meters, the highest point of Fuerteventura. This fact, as well as the stunning views of Cofete Beach and the surrounding mountains that can be seen from its summit, make it one of most sought after spots amongst hikers. There is a highly recommended trail that starts at the town of Morro Jable and leads up to the summit, a trail of 7.5 kilometers in which one reaches a vertical drop of 770 meters.
7. Tindaya Cliffs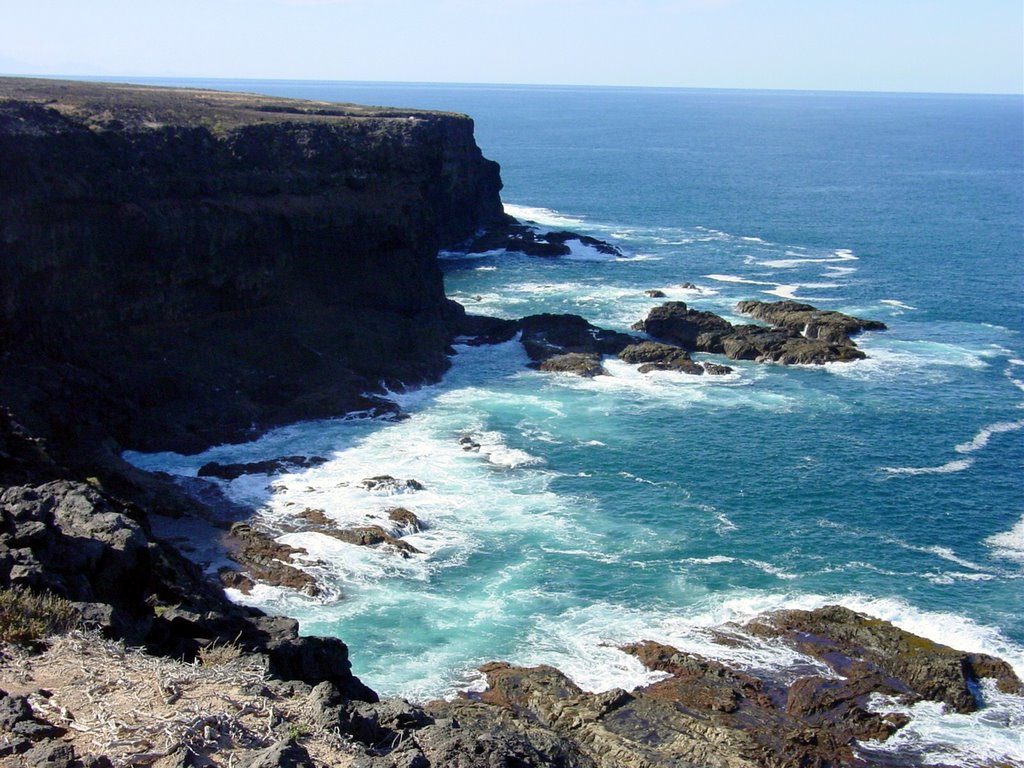 Although tourists know Tindaya for its Magical Mountain, this municipality also boasts other special attractions, such as its spectacular cliffs. Located about 7 kilometers from the main village, you can border along the ridge through two different routes: a norhtbounf trail that ends at Esquinazo beach, and a southbound trail that leads to the beaches of Tebeto, La MujerWomen and Jarugo.
8.Mountain of Sand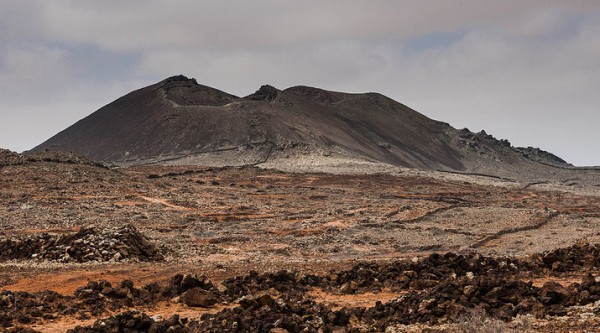 One of the most attractive volcanic climbs on the island is Arena Mountain. Distributed between the municipalities of Villaverde and La Oliva, the volcano and it's surrounding badlands form a natural habitat of great geological, geomorphological and archaeological value. It is also the site ot Fuerteventura's most recent volcanic eruption (around 4000 years ago), and has several craters and numerous fissure vents. Its 420 meter summit can be reached through a pleasant, 8 km trail that starts at Villaverde.