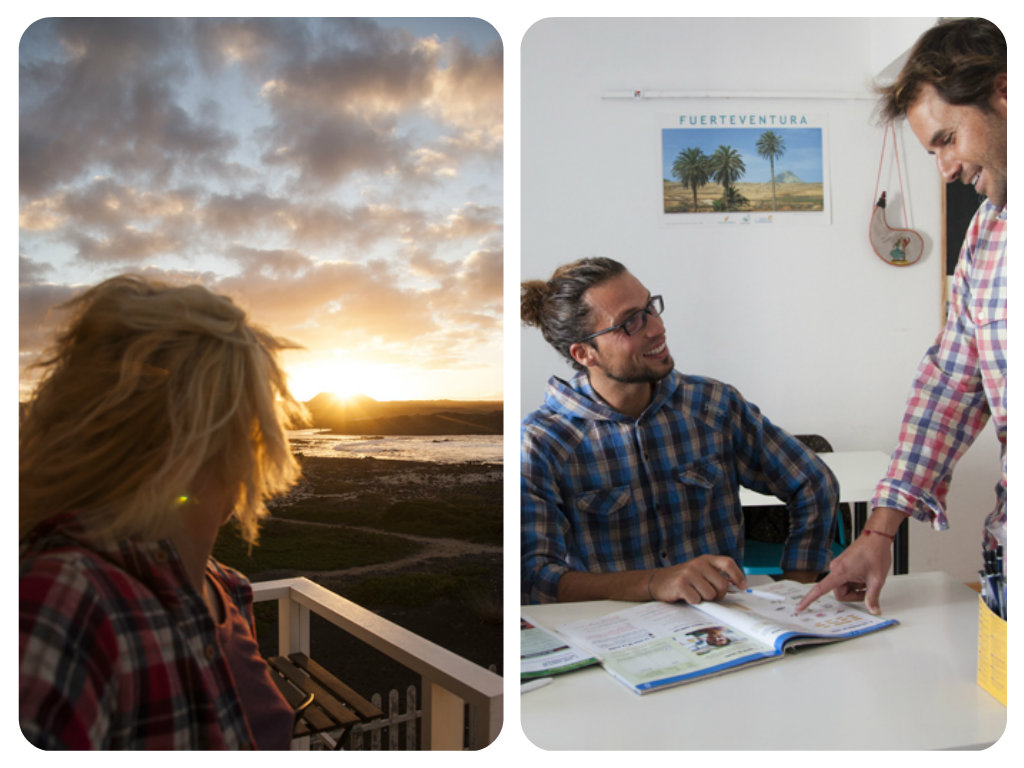 Learn Spanish at your own pace, always according to your level and needs.
The school offers you the possibility to follow Spanish private sessions, these will make you improve faster and you will start speaking Spanish from the first moment! Each session consists on 2 full hours tuition, you decide the amount of sessions to take with full flexibility.
Spanish Private sessions methodology
Private sessions are a unique opportunity to practice conversation and oral comprehension skills. A great way to practice the kind of language spoken in real life. We will propose you a program of contents to cover, you will be also able to tailor the program with the help of your teacher. So you will be able to cover all those aspects that both, you and your teacher, may consider important and necessary.
So if you are determined to learn Spanish, our highly experienced and motivated teachers will guide you to reach the goal!. Prior to the start of each session, a questionnaire and a level test is required. The results will inform us about your level, interests and other relevant information to design a course so as to maximize learning.
The Private course is also intended to form private groups: Family members, a group of friends etc with a maximum of 5 students per group. If this is your case contact us.
Join our water activities. Enjoy your vacation fully!
We will arrange your agenda of courses in the best way, so you will be able to enjoy water sport activities and get free time to relax too. A natural environment, as heavenly as the island of Fuerteventura, inspires us as both teachers and students. It is a fantastic environment in which to learn an increasingly important language. So if you want to live a unique experience, learn Spanish, enjoy the beach, a wonderful climate throughout the year, and have fun, then without doubt this is the great destination to learn Spanish!
Our cool Spanish & More programmes
We are open all year round. You may
Session detail
2 full hour tuition per session
Course duration
Enroll as many sessions as you wish. We adapt to your level
Start Date & Timetable
Flexible. At the student

| | |
| --- | --- |
| Individual private session | 60 EUR (2 hrs. tuition) |
| Individual group session | 40 EUR/Student (2 hrs. tuition) |