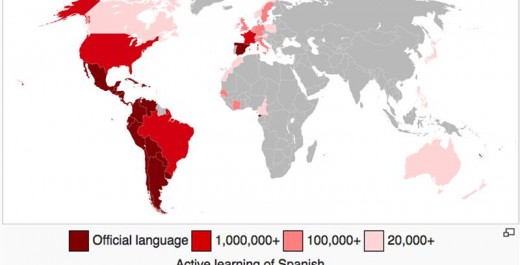 Spanish is the official language in 21 countries around the world, and it is the second spoken language in  15 other countries.
Did you know over 9% of the world's population speaks Spanish?.  Did you know 20% of the United States population has Spanish as mother tongue? Not only this, the US is  right after Mexico, the world's largest Spanish speaking population and it's said to be the first in a couple decades.
Think about all the potential this beautiful language can offer: Starting from great destinations in Latin America and Spain. Discover ancient cultures, redefine your proffessional frontiers and of course enjoy loads of sun and nice waves!
Check out our website and find our combined courses of Spanish and Surfing. We are located in the sunny island of Fuerteventura, Canary Islands (Spain). Start speaking Spanish, now!